Water Bill Payments, Leak/Pool adjustment, Rates, Forms & Policies
Our Mission
At Austin Water Works, we are committed to providing safe, high quality water services to our community, while maintaining a standard of excellence in customer service and environmental conservation.
Water Shutoffs: If your water is disconnected, there must be an 18 year old or older responsible party present to reconnect service. No water will connected after 7:00 pm.
Listed below, you will find the City of Austin current water rates and policies. If you do not find the information you need, please contact our office and we will provide it for you.
Should you experience a problem with your water, please call the phone numbers provided. We will do everything possible to locate the problem with your water.
Realtors/Property Mangements form below.
PAY ONLINE
Step 1. Click the red button or type https://billpay.ubmaxonline.com
Step 2. Register your account
Step 3: Municipal Code (case sensitive): AustinAR007
Step 4. Your information & account number
Step 5. Review the amount owed on account
Step 6. Agree to the processing fee
2.5% fee or $1.50 minimum
Step 7. Input your debit/credit card information and confirm the amount to be processed
Step 8. You should receive a email receipt
Attention Iphone/Ipad users must allow popups.
Settings > Safari > block popups slide to off.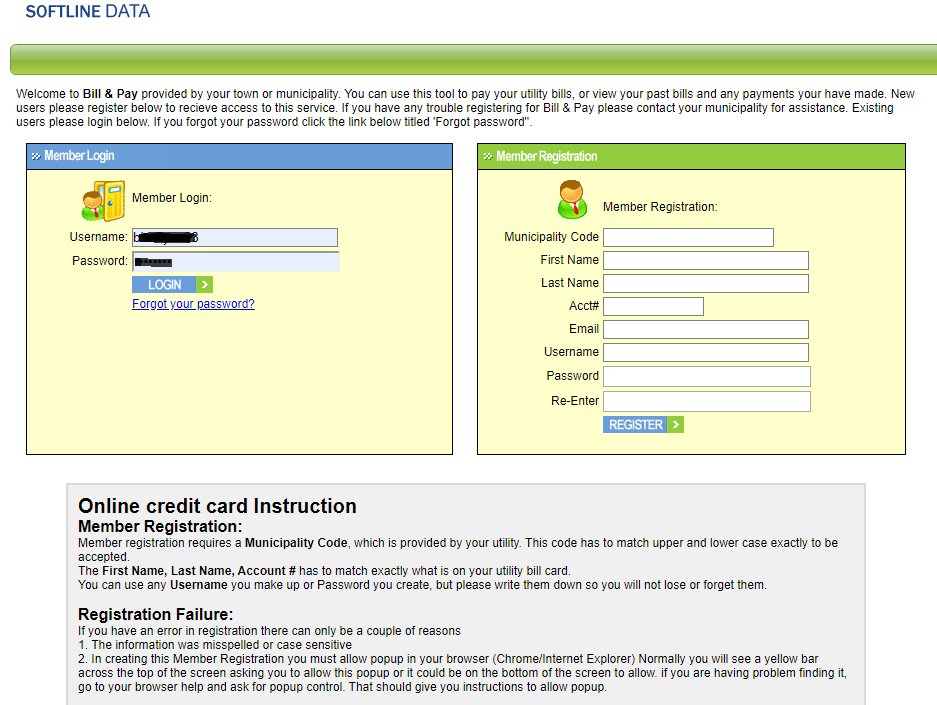 Please contact Randy Mckenzie with any questions.
rmckenzie@austin-ar.com or 501 941-2648
Auto Draft
We will be rolling out our Auto Draft service. Please provide a bank letter with account number, routing number and indication of savings or checking account. As of now the service is free. Also you can use a voided check in place of the bank letter. Form can be found at Auto Draft v2 PDF.
Austin Water bills will include a $.40 fee beginning with August 1, 2019 billing cycle. The State Law AR House Bill 1737 can be located on this page. See also Safe Drinking Water Act.